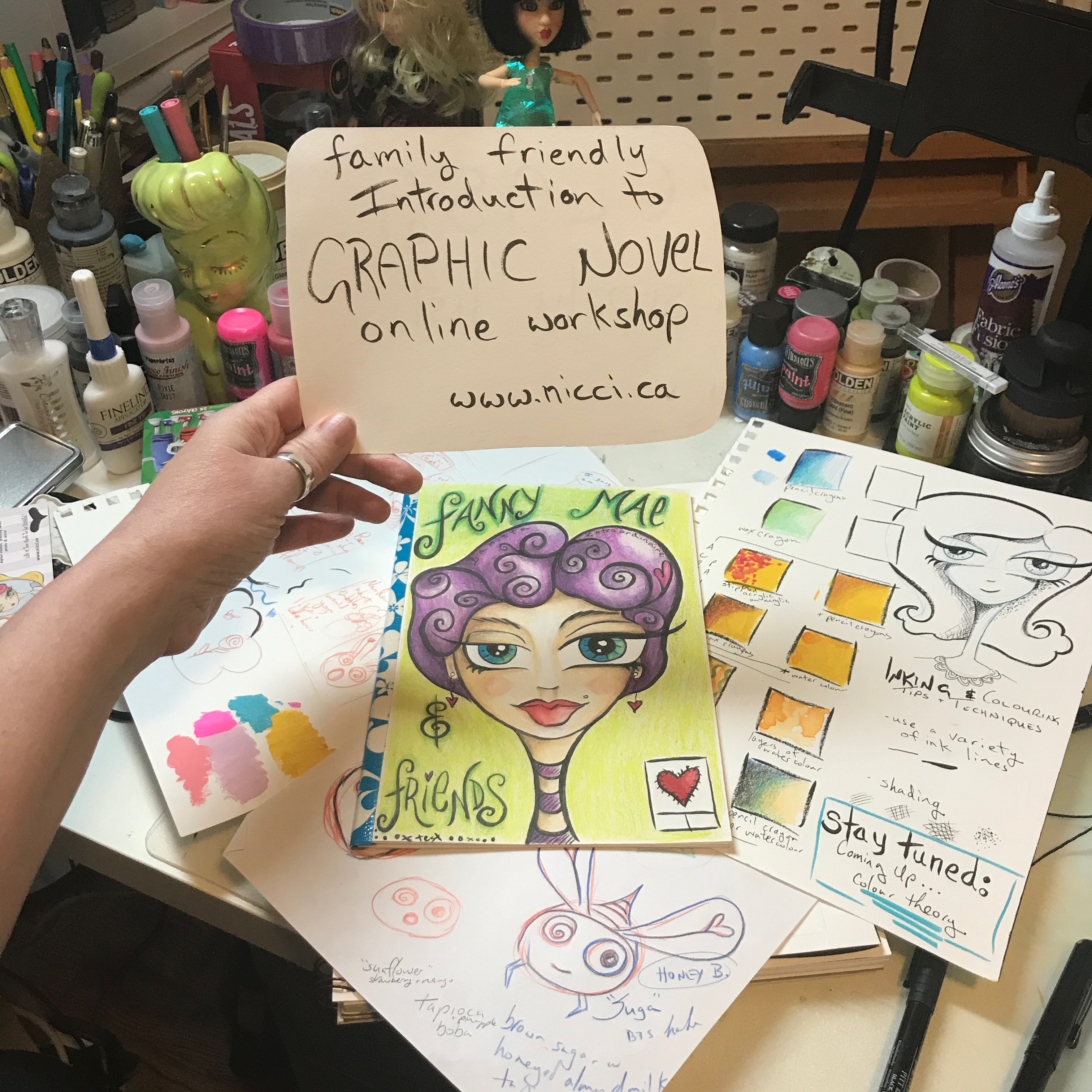 Hello Doodle Bugs of ages 10 - 110!
As we entered a 'new normal' in March of 2020, I wanted to help my community in the best way I know how with what I know. Therefore I turned one of my most popular in-person classes into an online class. :) . Wala.... now you can take this course from the comfort of your own home!
Art has been known to heal, to bring people together and to take us on an adventure.
In this workshop you will learn how to bring your story ideas to life in a way that will bring your readers on the characters journey with you.
I am inviting you virtually into my little studio space to come and create with me.
This course is great to do on your own or is a fabulous way to bring you time together with your family, friends and/or roommates. Some instruction is created for Adults to interpret for their young 'classmates'. 
Who? ~ What? ~ Why?
WHO is this workshop for?:
Students

Teens, tweens and Adults of all ages.

Artists from moderate beginner to advanced (initial drawing/sketching skills are required)

Stay at home Gods and Goddesses!

Fabulous creative souls like you!

Anyone who wants to learn!
WHAT your workshop INCLUDES:
6 video segments including tips, techniques, and more!

Downloadable reference sheets.
WHY this course is for you?
You have always LOVED comic books and graphic novels.
You want to draw out a story or events in your daily life, even if it is with stick people.
You have a friend/family member that you create with that has a desire to doodle and sketch.
Because you deserve it!
Because life is short and you want to try something new. :)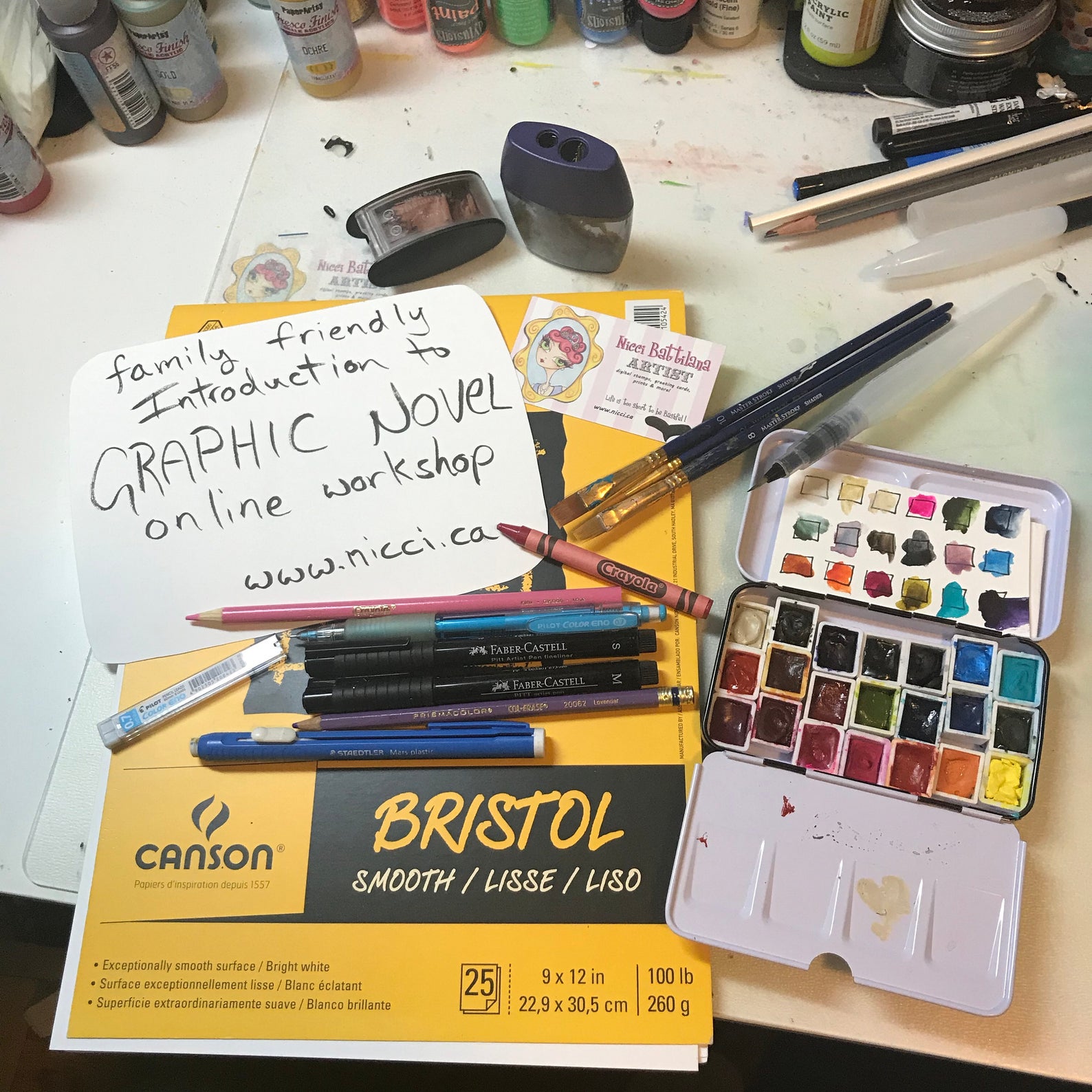 Above is a sample of the basic supplies needed for this course. This is a great course even if you only have access to some paper, a pencil, eraser and possibly a black inking pen.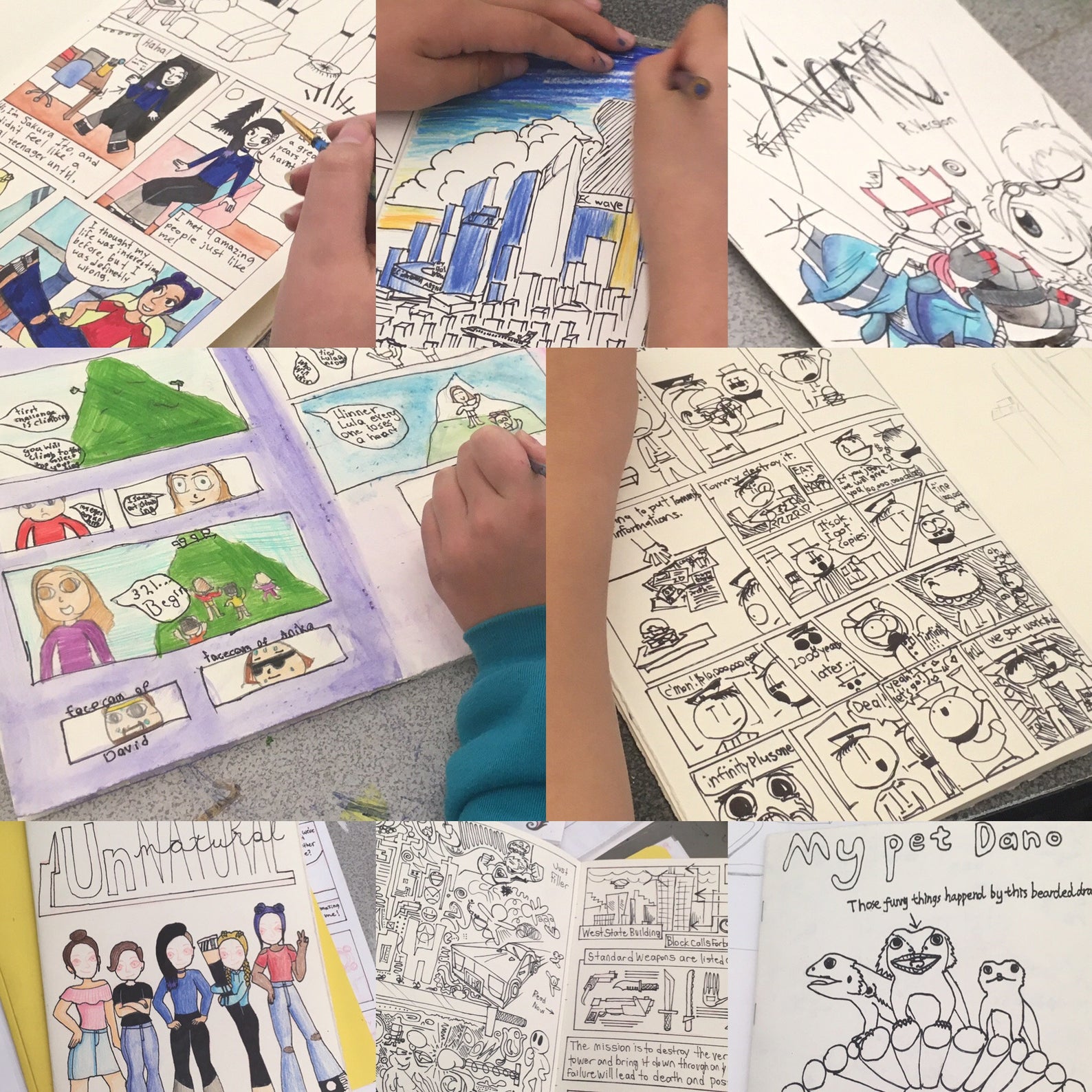 I love Nicci's clear, calm instructions that help you or a child to complete a lovely piece of artwork in the form of a comic strip. This class is wonderful! ~ jkumpu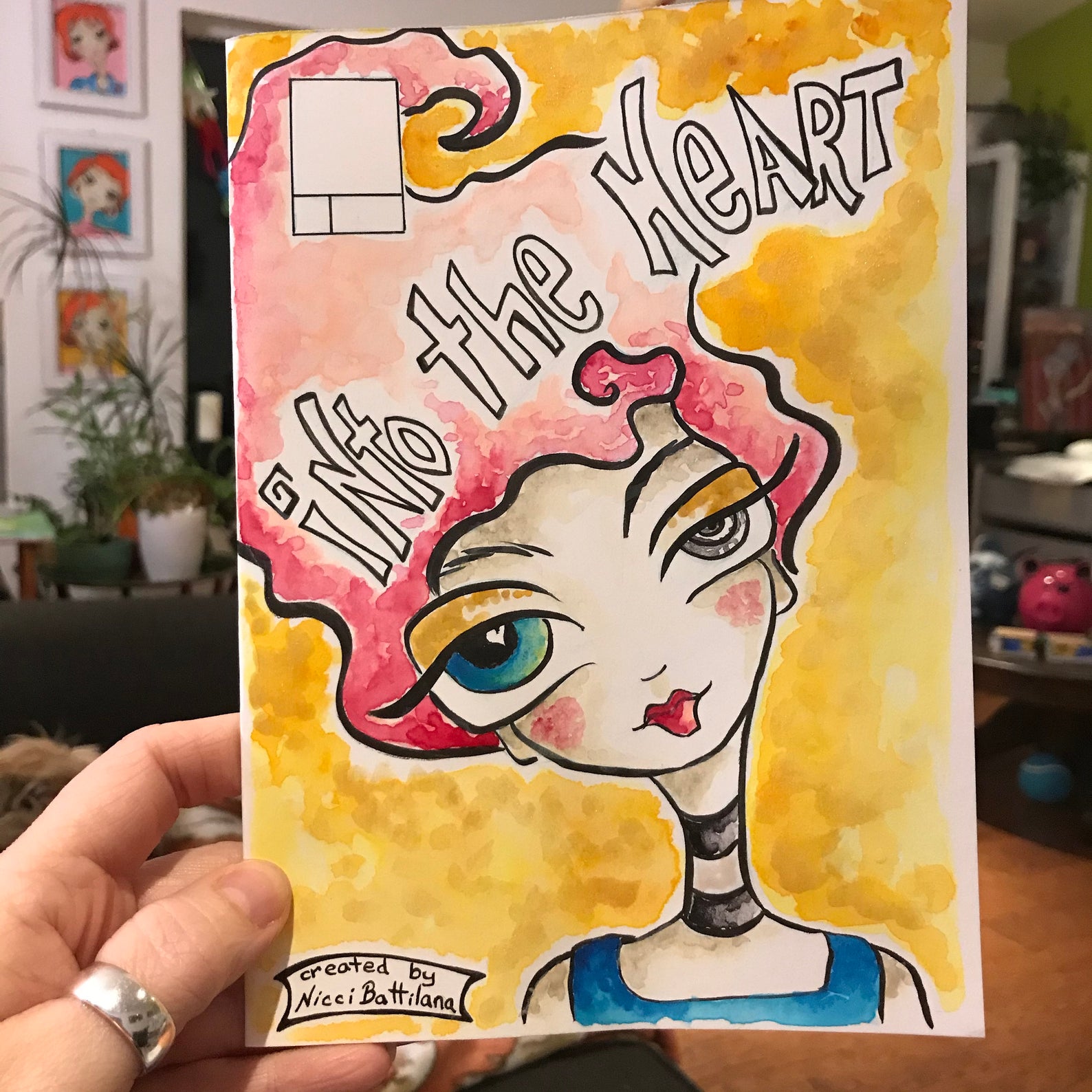 The last segment of this course focuses on your cover art.
What goes into a great cover and how to make it stand out on a book shelf and more!
Why I initially created this online class
This is a fun course that I have taught in person for years through the Semiahmoo Art Society & it would sell out almost every time.
LOL... I was a wee bit tired when I filmed this promo video. I am normally more energetic, trust me.. ha ha.
Example Featured Products
Showcase other available courses, bundles, and coaching products you're selling with the Featured Products block to provide alternatives to visitors who may not be interested in this specific product.
Check your inbox to confirm your subscription